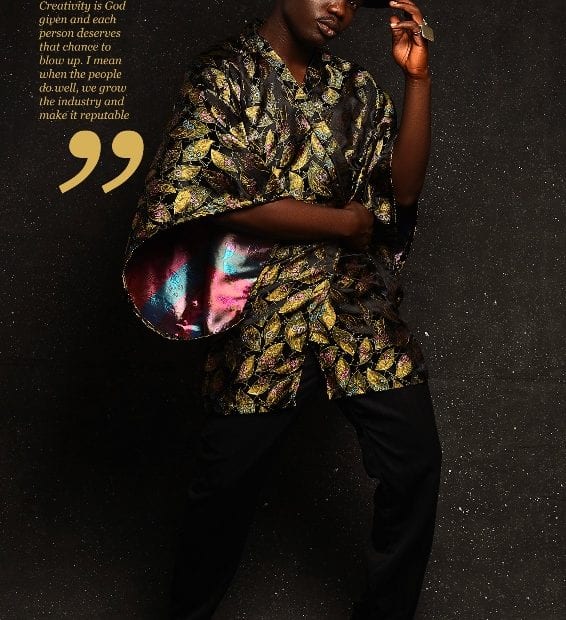 24
Apr 2019
The Creative Director, fashion guru and Editor -In -Chief of Debonair Afrik, Emmanuel Ekuban known to fashion Creative as Nuel Bans. He has chalked a lot of successes in these few years
Debonair Afrik is a fashion & lifestyle publication as well as a fashion content creation agency in Accra, Ghana.
According to him, the agency officially started five years ago with the help of some friends and his older brother after he encountered friends who had difficulties promoting their brands and sharing their brand narratives. It primarily started as a blog that published African related fashion content and has grown over the years with the help of friends who bought into the vision.
 LEARN FASHION DESIGN AND ILLUSTRATION IN SIX MONTHS? [click….]
Nuel Bans has been in the fashion industry for close to eight years. He started as a model, continued as a fashion assistant for designers and is now one of the biggest names in the fashion industry in Ghana. After years of knowing this wonderful creative, the students of Riohs Originate had the honour to sit with him and get the scoop on everything fashion.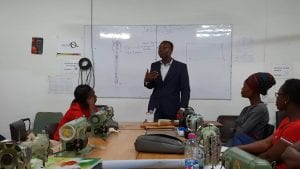 He then decides to give real practical advice rather than cliché advice like "Reach for the Stars" to survive the fashion industry, his advice got me into a whole obsession.
The raw emotion you can feel from his words is so authentic and awe-inspiring that it just grips you in your seat as you hang on every word describing his road to success in the Ghanaian fashion industry.
In his words after a question was thrown at him on the ill interest of Ghanaians towards costume designing; watch the video below, on the practical advice he gave the students.
Nuel Bans is no doubt a visionary. He has a lot up his sleeve; amongst this is the Style Lounge which is a three-day event in its fourth year seeking to promote fashion brands in Africa, especially West Africa, through workshops and fashion presentations.
 LEARN FASHION DESIGN AND ILLUSTRATION IN SIX MONTHS? [click….]
Check out the images below;